Choosing Your Professor and Class
When you first log in, you will need to join a class. The link to do this is found on the left-hand sidebar under "My Classes:"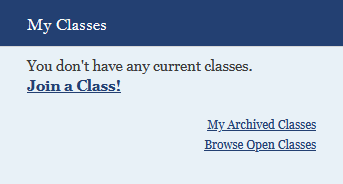 Clicking Join a Class! or Browse Open Classes will take you to the Open Classes page.
You can sort classes by clicking the column headers.  In the far-right column click the Join this Class link to Join the classes listed for your professor and semester.  If you are already in the class, the link will appear as Leave this Class.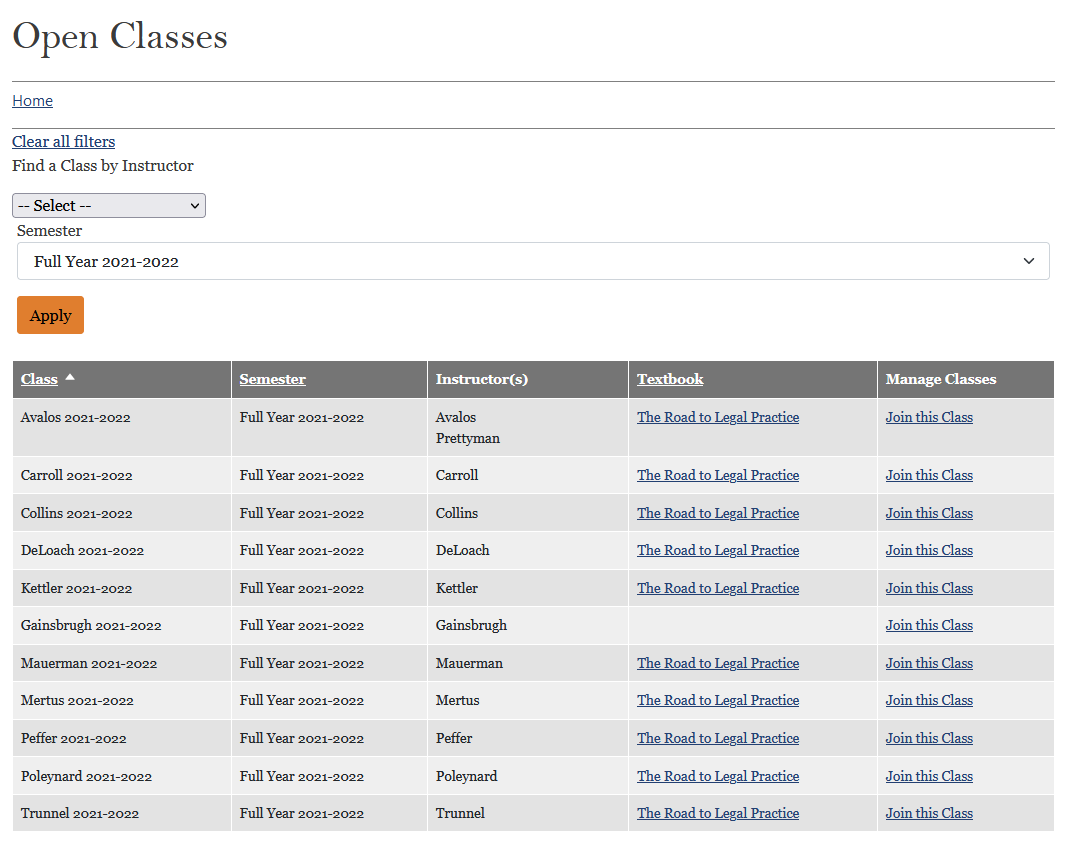 Once you click the link, you will need to confirm your class on the next page.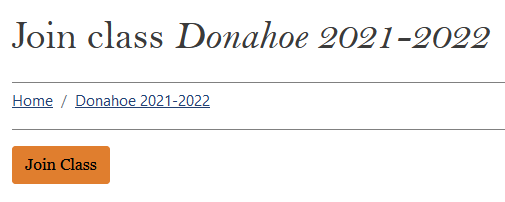 Click the Join Class button to confirm and join the class.
The class will now appear in your My Classes block in the left sidebar.  You can access your classes here on any page on the site.