About TeachingLaw.com Legal Textbooks
Teachinglaw.com is an innovative, online platform designed for teaching today's law students. The platform integrates "traditional" legal content with interactive, engaging pedagogical methods, allowing professors to create a paperless classroom that meets today's students on their side of the laptops. It facilitates the use of the flipped classroom pedagogical approach where students learn about the materials at home through interactive "readings" and then apply that knowledge in the classroom through research and writing exercises. Teachinglaw.com presents a multi-media rich, three dimensional, online platform that incorporates traditional content, such as cases, text, and samples that students typically read in a print casebook but are now presented in an interactive, digital format. It is updated twice a year to account for changes in the legal profession and upgrades on the various online commercial research platforms and free web sites.
About Diana R. Donahoe – Creator, Architect, & Editor of TeachingLaw.com Textbooks
                                          – Author of Legal Research & Writing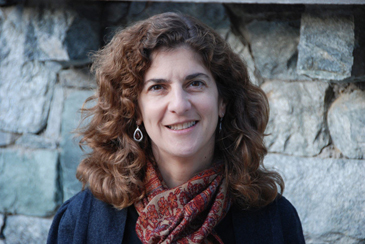 Diana R. Donahoe, Professor of Legal Research & Writing at Georgetown University Law Center, is the creator, designer, architect, and editor of TeachingLaw.com Textbooks. Diana is also the author of TeachingLaw.com: Legal Research & Writing.
Diana's inspiration for the TeachingLaw.com Textbook series began in 2000, when she wrote an article, Teachinglaw.com; Bridging the Digital Divide Between Professor and Student, 5 Va. J. L. & Tech. 12 (2000). The article creatively compared the teaching and learning preferences of law professors, who grew up in a print age, with their students, who grew up in the digital age. As part of her conclusions, Professor Donahoe recommended that professors create innovative platforms to meet the students on their side of the laptops. For the next six years, Professor Donahoe created the initial beta version of TeachingLaw.com and tested multiple editions with her first-year law students. Since that time, TeachingLaw.com has expanded exponentially to become a national and international platform for innovatively engaging students in law school teaching.
Diana R. Donahoe has become an expert in the pedagogical methods of using interactive, digital content to meet the needs of the current generation of law school students. Her recent scholarship on pedagogy includes: Diana R. Donahoe, An Autobiography of a Digital Idea: From Waging War against Laptops to Engaging Students with Laptops, 59 J. Legal. Educ. 1 (2010); Diana R. Donahoe and Julie Ross, Engaging Pedagogical Methods: Commenting, Conferencing, and Classroom Teaching (eLangdell 2013). Her experiences, articles, and expertise have made her invaluable in helping other professors learn to adapt their pedagogical methods to teach digital students. As a result, she travels the country providing presentations and roundtable discussions on the pedagogy of the TeachingLaw.com platform. As the TeachingLaw.com editor, she works with contributing authors to add and edit innovative chapters, and she also assists professors who use TeachingLaw to design the content and functionality of their courses to fit within the three-dimensional, interactive platform.
Diana R. Donahoe earned her B.A. from Williams College and her J.D. and L.L.M. from Georgetown University Law Center. After graduating magna cum laude from law school, Diana served as a law clerk on the U.S. District Court for the District of Columbia. After her clerkship, she was a Prettyman Fellow in the Georgetown Criminal Justice Clinic, where she represented criminal defendants and supervised law students in court.
Professor Donahoe is currently a Professor of Legal Research and Writing and the former Director and Chair of Legal Research & Writing at Georgetown University Law Center, where she has been teaching since 1993. Her courses have included Legal Research and Writing, Advanced Legal Writing in Practice, Applied Legal Composition, Legal Discourse, and Legal Practice. In 2008, Diana was awarded the Georgetown Frank Flegal Award for Excellence in Teaching (Teacher of the Year), in part as a result of her innovative pedagogical methods using technology in and out of the classroom.
Michael J. Cedrone – Author of Internal Investigations Simulation: Evaluating Corruption in Corporate Transactions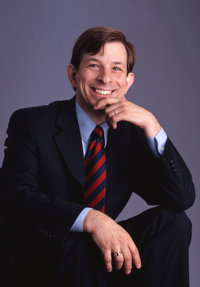 Professor Michael J. Cedrone's teaching and scholarship are rooted in the belief that professional identity is formed when law students must reason, act, and reflect as lawyers do. In his first-year Legal Practice course, students learn to research, analyze, and advocate orally and in writing through rich simulations involving complex facts and law. In his innovative Week One class, students represent clients dealing with a the internal investigation of a possible Foreign Corrupt Practices Act violation. Students gather facts through interviewing witnesses and report to the General Counsel of their corporate client (a role played by many of Georgetown's most prominent alums). Both of these courses provide intensive realistic opportunities for students to stand in the shoes of a lawyer.
Cedrone has explored the formation of young lawyers' professional identity in his law review article, The Developmental Path of the Lawyer, and he has frequently presented on these topics for the Legal Writing Institute and the Association of Legal Writing Directors. He lectures for Themis Bar Review and the International Law Institute, and he has conducted writing workshops for federal employees.
Cedrone joined the Georgetown Law faculty in 2008 following a federal District Court clerkship and four years of practice at the Boston firm Peabody & Arnold LLP. From 2005-07, he taught legal research and writing as an adjunct professor at Boston University School of Law and served as pro bono counsel for the Massachusetts Board of Bar Examiners, grading the Massachusetts Bar Exam and representing the Board at a character and fitness hearing for an applicant to the Massachusetts bar. He is a magna cum laude graduate of Georgetown Law and Harvard College. Prior to law school, Cedrone taught for five years in the Massachusetts public school system and earned a master's degree in education from Boston University.
Susan McMahon – Author of Internal Investigations Simulation: Evaluating Corruption in Corporate Transactions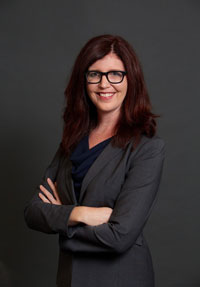 Susan McMahon is a Professor of Legal Research and Writing at Georgetown University Law Center. She has taught at the law school since 2011.
Professor McMahon is the co-author of the textbook, Legal Writing in Context, which aims to provide students and young attorneys with the fundamentals of legal analysis and communication. She is also the author of It Doesn't Pass the Sell Test: Focusing on the Facts of the Individual Case in Involuntary Medication Inquiries, which was named a "must-read" by the National Association of Criminal Defense Lawyers.
The Internal Investigations Simulation text was borne of her collaboration with Professor Michael Cedrone on an innovative one-week course at Georgetown. The course introduces students to a variety of lawyering skills, including fact-gathering, interviewing and counseling, in the context of an investigation into a potential Foreign Corrupt Practices Act violation. The course has received high marks in the years it has been taught at Georgetown; this textbook provides schools with the opportunity to incorporate this class into their curriculum.
Prior to joining the Georgetown faculty, Professor McMahon was an associate at Debevoise & Plimpton LLP, where she specialized in securities litigation, white collar criminal defense, and intellectual property disputes. She also represented several Guantanamo Bay detainees in their habeas corpus petitions before federal courts. From 2008 to 2009, Professor McMahon was law clerk to the Honorable Richard J. Leon of the U.S. District Court for the District of Columbia. She graduated magna cum laude from Georgetown in 2006.
Web Development and Design
Jill A. Smith - Design
Jill Smith is the Instructional Technology Librarian at the Georgetown Law Library. Among her many projects, she designs and creates legal educational materials that are delivered on the web such as video tutorials and other media.  Prior to Georgetown, Jill was Research and Instructional Technology Librarian at The University of Maryland Francis King Carey School of Law, where she also taught Introduction to Legal Research and Advanced Legal Research. Prior to beginning her library career, Jill spent two years as a legal index editor at BNA and 12 years working in executive relationship management with the NASDAQ Stock Market and in corporate communications for NASDAQ-listed companies.
Jill is a graduate of the University of Maine School of Law and the University of Maryland's iSchool. She is a current member of the Reviews Committee for Library Quarterly and a member of the New Hampshire State Bar.
Matthew L. Zimmerman - Web Development
Matt Zimmerman is the Electronic Resources Librarian at the Georgetown Law Library. He develops and maintains the library website and other electronic services. He has over fifteen years of experience in web design, programming, database management, and systems administration. Matt holds a bachelor's degree in sociology from Vassar College, and a master's degree in library and information science from the Catholic University of America.
Tom Boone - Project Manager
Tom is the Associate Law Librarian for Electronic Resources and Services at the Georgetown Law Library, where he oversees the library's technology initiatives and applications. He has worked as a law librarian for over 12 years, including positions at the law libraries of Harvard, Loyola (Los Angeles), Yale, and UNLV. Prior to becoming a librarian, Tom worked as a public defender and a television production assistant. He earned his B.A. from Bellarmine University, J.D. from the University of Louisville, and M.L.S. from Indiana University.
About Contributing Authors
Jessica L. Wherry - Legal Research & Writing Chapters on Law School Exams & The ALWD Manual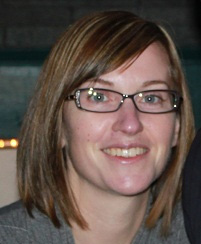 Jessica L. Wherry, Associate Professor of Legal Research and Writing at Georgetown University Law Center, was a Visiting Associate Professor  at Georgetown University Law Center from 2012-2014 and was the Associate Director of the Legal Research & Writing Program and Co-Director of the Scholarly Writing Program at the George Washington University Law School, where she had been on the faculty since 2009. Professor Wherry was also a Visiting Associate Professor of Legal Research & Writing and an adjunct professor at George Washington while working as an associate counsel for the Department of the Navy Office of General Counsel.
Professor Wherry co-authored Scholarly Writing: Ideas, Examples, and Execution, a law student-friendly guide to writing scholarly papers, was selected as one of four Citation Scholars to contribute to the second edition of the ALWD Companion, serves as Lead Editor to Legal Communication & Rhetoric: Journal of the Association of Legal Writing Directors, and serves as the Reporter to the Maryland State Bar Association Standing Committee on Pattern Jury Instructions.
Professor Wherry earned her B.A. from Lawrence University, her M.S.Sc. from Syracuse University, and her J.D. from George Washington University Law School where she was a member of the winning team in the 2004 McKenna Long & Aldridge Gilbert A. Cuneo Government Contracts Moot Court Competition and received first prize in the 2004 Public Contract Law Journal Writing Competition. Before law school, she served on active duty in the United States Navy, receiving an honorable discharge as a Cryptologic Technician (Collection) Second Class Petty Officer.
Andrea Funk - Legal Research & Writing Chapter on Professionalism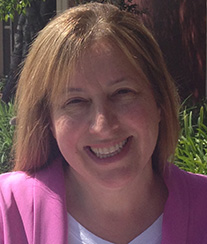 After graduating from UCLA School of Law, Andrea Funk clerked for a federal district court judge and then practiced law in both state and federal courts for six years before joining the faculty at Whittier Law School in 1997. She served as a full-time legal writing professor for three years and has directed the Lawyering Skills Institute since 2000. Currently, she is the Associate Dean for Lawyering Skills and Institutional Assessment at Whittier Law School.
Dean Funk's passion is teaching students how to practice law. To that end, she has designed and implemented a comprehensive lawyering skills curriculum that prepares students to transition from student to lawyer. She believes that lawyers must write well and act professionally. Through the Institute, Dean Funk's goal is to impress the importance of these two principles upon her students with the hope that they will carry them into practice – and into life – once they graduate.
A dedicated proponent of assessment in legal education, Dean Funk has focused her recent energies on the rapidly developing area of law school assessment. She has shared her experience with the legal community through her publications, presentations, and service on both national and institutional committees.
Will Foster - Legal Research & Writing Chapter on Contract Drafting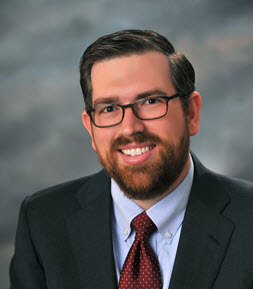 Will Foster is an associate professor at the University of Arkansas School of Law.  His teaching and scholarship focus primarily on business, transactional, and tax matters.  Prior to teaching, he practiced in the mergers and acquisitions department of Friday, Eldredge & Clark in Fayetteville, Arkansas. His publications include
Enduring Design for Business Entities
(Utah L. Rev. 2015)
; Analogical Exercises for Transactional Drafting
(with Emily Grant) 36 U. Haw. L. Rev. 403 (2014);
Partisan Politics and Income Tax Rates
, 2013 Mich. St. L. Rev. 703; and
Making Plaintiffs Whole: a Tax Problem of Interest
, 64 Okla. L. Rev. 325 (2012).  He holds a J.D. from the University of Arkansas and an LL.M. in Taxation from New York University.
Lisa Avalos - Legal Research & Writing Chapter on Contract Drafting
Lisa Avalos is an assistant professor of law at the University of Arkansas School of Law.  She earned her J.D. from New York University School of Law.  She also holds a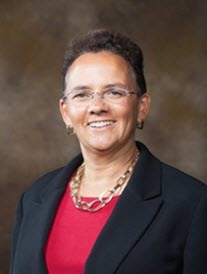 Ph.D. and M.A. in sociology from Northwestern University, and a B.A. in psychology from Northwestern University. Professor Avalos's research focuses on international human rights with an emphasis on women's human rights, gender-based violence, and sexual violence.  She works with international nongovernmental organizations to develop policy solutions that address persistent human rights violations such as rape, child marriage, and honor-based violence.  Her teaching interests include legal research and writing as well as international human rights.
Prior to joining the University of Arkansas faculty, Professor Avalos spent two years at Georgetown University Law Center, teaching in the legal research and writing program and developing a practicum course on Gender-based Violence and Human Rights.  Prior to that, she worked as an associate in the corporate departments of McDermott, Will & Emery (New York) and Neal, Gerber, & Eisenberg (Chicago). Her publications include Prosecuting Victims While Rapists Run Free: the Catastrophic Consequences of Police Failure to Investigate Sex Crimes in Britain and the United States (Spring 2016); Female Genital Mutilation and Designer Vaginas in Britain:  Crafting an Effective Legal and Policy Framework,  48 Vand. J. Transnat'l Law 621 (2015), and Ending Female Genital Mutilation and Child Marriage in Tanzania, co-authored with Naima Farrell, Rebecca Stellato, & Marc Werner, 38 Fordham Internat'l L. J. 639 (2015).
Shakira Pleasant - Legal Research and Writing Chapter on Demand Letters
Professor Pleasant is an Assistant Professor of Law and Director of the Legal Writing Resource Center at UIC John Mashall Law School.  Prior to joining the faculty, Professor Pleasant taught legal research and writing courses at the University of Miami Law School, Savannah Law School, and University of the District of Columbia, David A. Clarke School of Law. She also taught undergraduate courses at the University of the District of Columbia. In addition to teaching, Professor Pleasant has almost ten years of legal practice experience and is licensed in California, District of Columbia, and the Supreme Court of the United States. At the District of Columbia Office of the Attorney General, her practice areas included: land use, disability law, administrative law, housing, business licensing, and legislative rulemaking.  She also has experience with HIPAA, FOIA, and other privacy-related matters. Professor Pleasant's courses include Legal Communications, Client Interviewing & Counseling, Pretrial Advocacy, and Advanced Appellate Advocacy.  
Other Attributions
This book includes links to interactive online materials from the Center for Computer-Assisted Legal Instruction, http://www.cali.org/.
Special thanks to contributions on this edition of TeachingLaw.com to: Amanda Wong, Vadim Egoul, Jennifer Donahoe, and Peter Donahoe.